Keywords :
Antimicrobial effect
---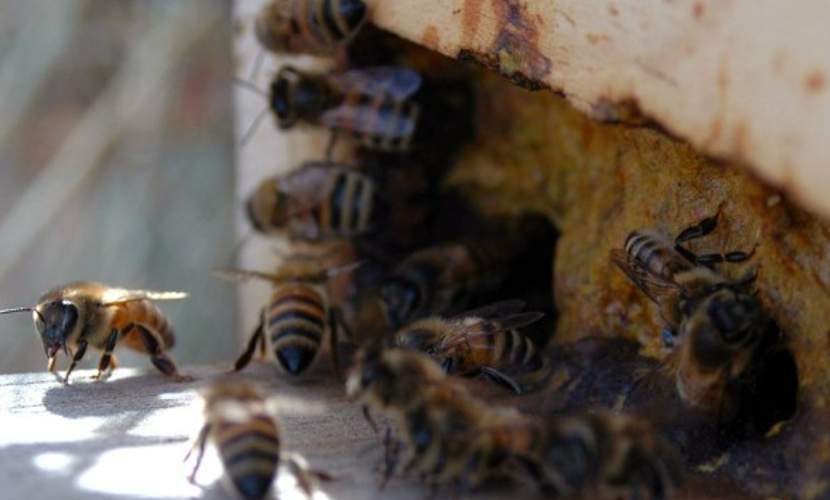 The present study was conducted to evaluate the efficiency of adding Propolis to broiler feeds and the effect on some biochemical and biological parameters represented by its effect on the total bacterial count of intestinal flora as well as the antimicrobial effect on
Escherichia coli,
staphylococcus aureus
and
lactobacillus
. We used 150 broiler chicks type Ross at the first day of age divided randomly into three groups each of 17 chicks with three replications, the first one is control group and the second and third group fed on feeds containing two levels of propolis 200 mg/kg and 400 mg/kg respectively. Results showed that using propolis at 400 mg/kg in the diet lead to a significant decrease in level of triglycerides which was 34.58 mg/ 100 ml accompanied by a mathematical reduction in total cholesterol and LDL levels, while there was an increase in glucose level. The highest propolis levels were effective in significant reduction in total bacterial count of intestinal flora, especially in the seventh week 4.9 log
10
, represented by a significant reduction in counts of
staphylococcus aureus
,
lactobacillus
and
Escherichia coli
2.6, 3.6, 3.1 log
10
respectively.
The present study compared effects of tramadol with lidocaine on healing processes of incisional intraoral mucosal wounds in rabbits and to study the antimicrobial effect of tramadol. For this purpose, fifteen apparently healthy male rabbits of 5-6 months old were used. They were classified into three groups, first group treated with 0.5 ml distilled water infiltration as control (n=5), second group treated with 0.5 ml tramadol infiltration in dose of 100 mg/2 ml (n=5), and third group treated with 0.5 ml of 2% vasoconstrictor-free lidocaine infiltration, then an incision was done to the buccal mucosa of all animals and they slaughtered on day 10 and their wounds were evaluated by histopathologic for presence of edema, vascularity, and inflammatory cells. For antimicrobial effect, swabs from tramadol group were taken from sites of wounds before incision and other swabs were taken after surgical incision on the first day, third day and seventh day, then the colony forming units (CFU)/ml of microorganisms were counted. The present study found that the infiltration with tramadol in dose of 100mg/2ml result in new epithelialization and wound healing occurred faster than infiltration with lidocaine 2% group also this study found that tramadol has significant decrease in the means of colony forming units of oral microorganisms. This study demonstrated that tramadol accelerated stages of buccal wound healing faster than lidocaine in rabbits.