Author :
Mohammed, Nadia H.
---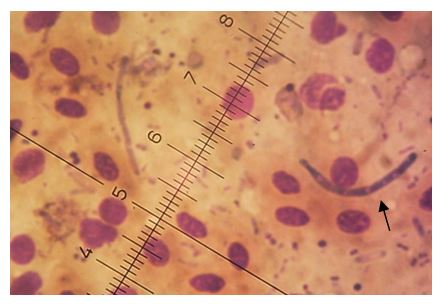 This study included the investigation of blood parasites in 150 geese. The results showed a high infection rate of 70.7%. The infection rate in the geese with small ages was higher compared to the large ages with 84.2 and 47.3% respectively, with no significant difference in infection rate between males and females. The highest infection rate of the parasite is
Aegyptianella sp
. 26.4% followed by
Haemoproteus sp., Plasmodium sp.
,
Leucocytozoon sp.
and
Trypanosoma sp
. with infection rates of 19.8, 18.9, 14.2 and 2.8% respectively, as well as micro larvae of
Microfilariae sp
. with an infection rate of 17.9%, the two-type infection was the highest, with 45.3%. Microscopic examination of stained blood samples during laboratory experiments showed microscopic developments of the ookinete, which appeared within five hours after blood exposed to air and the ookinete measurement rate was 19.5 × 2 microns.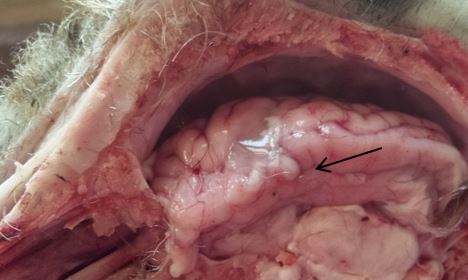 This study aimed to estimate the prevalence of
Coenurus cerebralis
of
Tenia multiceps
in sheep of Nineveh governorate. One handed and thirty-six sheep heads were examined for the presence of coenurus cysts 31 (22.8%) were infected. The younger were more affected than the adults. There were no significant differences between the number of infected males and females. The clinical signs varied from one animal to another which consisted of neurological disorders manifested by depression, bending of the head to one side, walking in a circular movement and paralysis in the hind limbs, while some animals did not give the clinical symptoms despite the existence of cyst. The number of cysts were ranged from 1 to 4 cysts/animal. The size of these cyst was ranged from 0.5 to 4 cm, and the volume of fluid in these cysts were ranged from 1 to 6 ml while the number of protoscolices in the cyst were ranged from 60 - 360 protoscolex, the mean length of large and small hooks was 179.95 µm respectively. The study also considered the identification of some chemical constituents of fluid of coenurus cyst such as glucose, total protein, cholesterol, triglycerides, calcium, sodium, potassium, urea and pH.