Author :
Al-Baroodi, Safwan Yousif
---
The purpose of this study is first trial to detect of pigeon circovirus, so 1sr group include 100 cloacal swabs were collected 55 healthy and 45 ill pigeons, 36 yearlings and 64 adults, the 2nd group included organs was liver, spleen, bursa of Fabricius from 41 young pigeons 10-30 days old and bursa of Fabricius, liver, spleen from 28 dead in shell pigeon embryo in the 3rd group. DNA extracted from this samples and detection of virus DNA was attempt using polymerase chain reaction, after DNA amplification, the final products of the amplicon with 331 bp was cleared by using electrophoresis using agarose gel at concentration 2%. Results of viral DNA amplification were positive, which revealed as band in 331 bp the results showed that ill yearling pigeons recording high infectivity rate (66.7%)compare with healthy yearling pigeons and adult once, the bursa of Fabricius samples of dead yearling pigeons recorded high prevalence (36.58%) when compare with liver and spleen samples, DNA of pigeon circovirus high detected (60.71%) in bursa of Fabricius of dead in shell pigeon embryo. inconclusion pigeon circovirus affected the racing pigeon in Mosul, Iraq.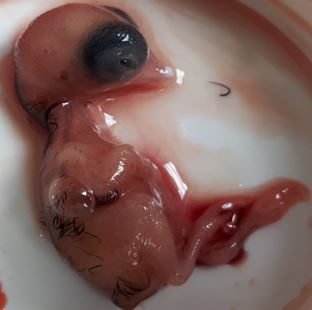 In this study 70 samples were collected from 14-26 weeks old egg laying hens. Clinical signs of infected chickens characterized by lameness, swelling in hock joint. Samples include blood for preparation of serum also hock joints and tendon for virus isolation. Hyperimmune sera was prepared by injection of broiler chickens four times with vaccine strain Reo 1133
R
0.2 ml subcutaneously in the neck. Samples were processed and prepared for virus isolation by using 6 days old embryonated chicken egg which was inoculated in yolk sac four passages. Lesions in egg embryo was recorded for each passage then the isolates were diagnosed by using neutralization test using convalescent and hyperimmune sera. Clinical signs of infected birds characterized by swelling and enlargement and edema of hock joint, postmortem lesions revealed swelling and injury in tendon, ulceration and erosions in cartilage and discoloration in synovial fluid, hemorrhage in the leg and yellow necrotic foci in the liver, the result of virus cultivation in embryonated chicken egg show dwarfism in growth, death of embryo with subcutaneous hemorrhage, initiated in 2
nd
passage and subsequent passages, this lesion increase in severity with progress of passages and with decrease in death time in hours and increase in titer of virus particles. The virus titer was decreased when neutralized by using neutralization test it gives 22 isolates were positive from 34 isolates.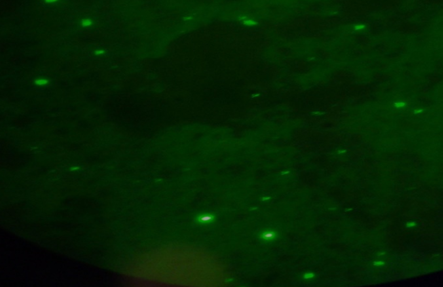 A total of 200 samples were collected from the calves for different ages from local and exotic breed by using nasal swabs, to investigate the prevalence of the bovine adenoviruses. The results showed that about 44% of the examined calves gave positive to immunofluorescence test, and the calves aged 6-9 months showed highly significant prevalence compare with other ages. The prevalence of virus infection in the exotic breed was 50.3% compared with local breed 22.2%. The calves with respiratory affections showed a higher prevalence from those which seem to be healthy. The current study concluded that the bovine adenovirus-type 3-virus has an effect on the breeding of calves in Nineveh Governorate.